Your dining companion starts choking. What do you do first – back blows or abdominal thrusts? When performing CPR, should you start by opening the airway, performing chest compressions, or delivering rescue breaths?
If you aren't sure how to answer these questions, it may be time to enroll in Emergency First Response© (EFR) refresher course. According to the American Red Cross Scientific Advisory Council, skill retention declines within a few months and fewer than 50 percent of students can pass a skills test 12 months after completing their course.
The good news is, it's easy to get back on track. Your local EFR® Instructor will make it easy and fun to regain your skills and confidence to care.
You've already made the smart decision to learn what to do in an emergency. Maintain your knowledge investment with a refresher course. Here are just a few benefits of enrolling in refresher training.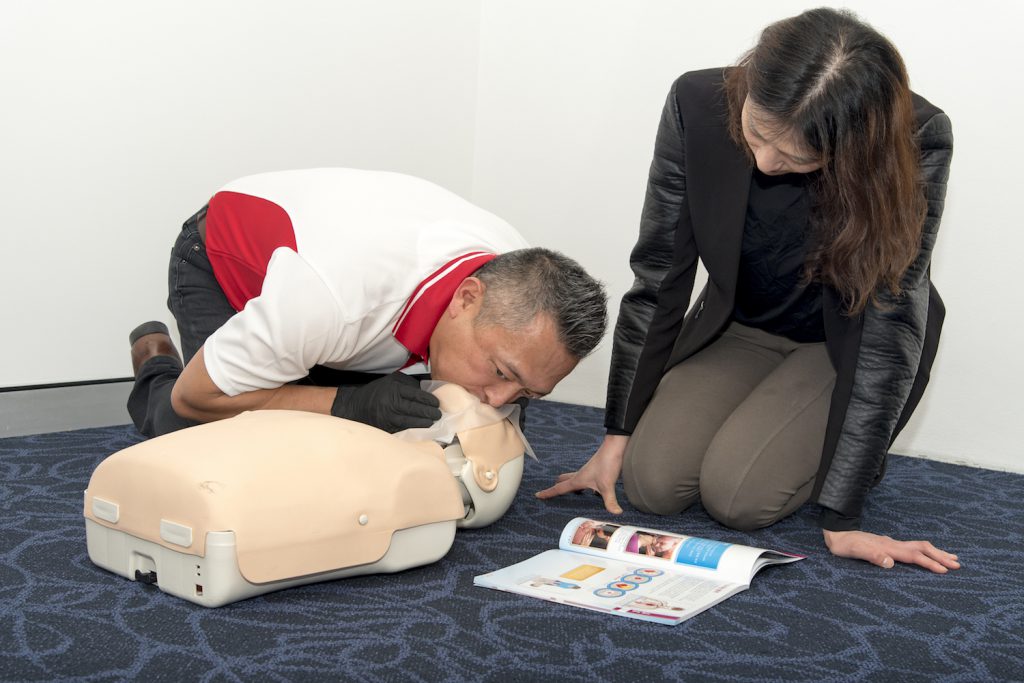 6 Reasons to Take CPR and First Aid Refresher Training
#6 Experts recommend refresher training – even for doctors and nurses
Authorities including the UK's Health and Safety Executive (HSE), Australian Resuscitation Council, and American Red Cross recommend CPR and First Aid refresher training every 12-24 months. Even health care professionals are required to refresh their skills, ensuring they're always prepared to do the right thing.
#5 The second time around is always easier
EFR first aid and CPR refresher courses are designed so you'll quickly move through the skills you remember and spend more time on things you may have forgotten. Some people choose to repeat the entire course and invite friends and family to participate.
#4 Gain the confidence to provide care
Being confident in your abilities helps you think clearly and do the right thing in an emergency. Remember how you felt just after you finished your CPR and first aid training? If your confidence has faded, recapture that great feeling by enrolling in refresher training.
#3 Update Your CV
Companies value CPR and first aid training. Having employees with lifesaving skills can help reduce insurance costs in addition to the health and safety benefits. Also, many jobs require CPR and/or first aid training. If these skills are missing from your CV, your job application could find its way to the "no" pile.
CPR and first aid training from EFR is internationally recognised. View a list of our accreditations.
#2 Learn the latest best practices and gain new skills
During your refresher, you may learn new skill sequences and best practices. For example, in 2015, the International Liaison Committee on Resuscitation (ILCOR) updated their guidelines to prioritise chest compressions over mouth-to-mouth. You can also learn new skills, such as how to use an Automated External Defibrillator (AED).
#1 An emergency is the worst time to realise what you've forgotten
If you don't practice your lifesaving and first aid skills regularly, it's normal to forget certain details or the order of sequences. That said, the scene of an accident is the worst time to discover you can't quite remember what to do next.
CPR and First Aid Refresher Courses from EFR
If you did your initial CPR and first aid training with EFR, your original student manual/DVD may be used again if the information is still up-to-date. Check with your EFR Instructor when booking.
If your previous CPR or first aid class was with a different organization such as The Red Cross, no worries. You are still eligible to participate in an EFR CPR or first aid refresher course.
Your EFR instructor can also provide you with a helpful care-at-a-glance reference card. Stow in your vehicle, purse or other bag so you always know what to do in an emergency.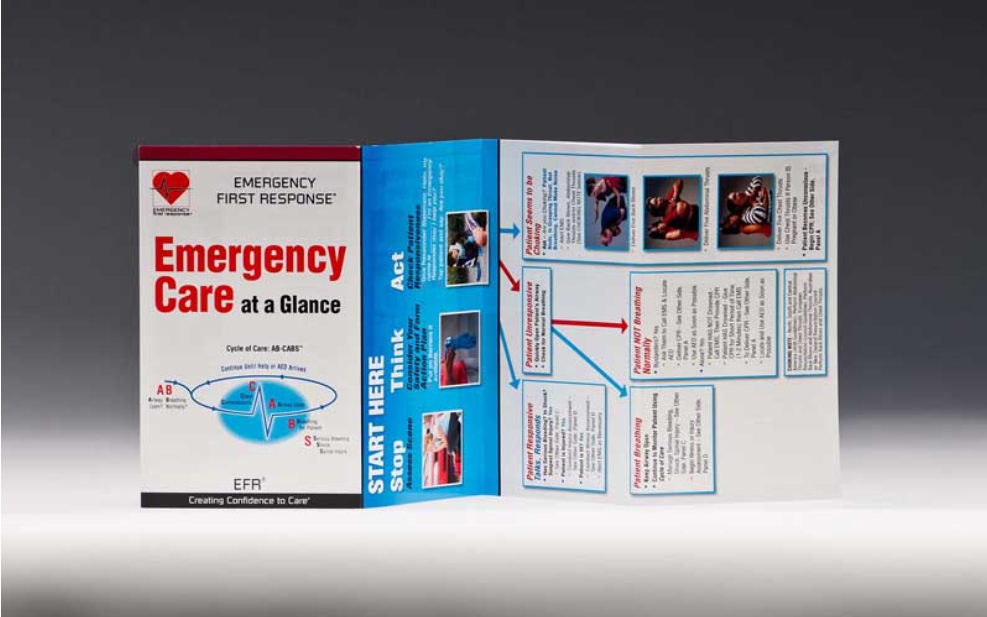 Still not sure whether you need to a CPR or first aid skill update? This quick CPR refresher quiz can help you decide.
Ready to refresh? Find a CPR or first aid refresher course near you.